Covid-19 Struck, and These Two Siblings Formed an Inkling for Entrepreneurship
According to 4th grader, Joshua Dixon, and 2nd grader, Lauren Dixon, it's never too early to launch a business.
By Truffld Editorial
Truffld: In April of 2020, a couple of months into the pandemic (in the US) the initial seeds for your board game, Inklings, took root. Tell us more about how it started.  
Joshua: We were bored and unable to find games that we enjoyed. We were tired of playing our family card games and wanted to create something that was fun and different. We wanted kids to have fun spending more time with their families, and to get better at math.
Truffld: You're budding entrepreneurs! What sorts of skills have emerged from your journey so far?
Lauren: I started teaching myself how to draw the characters, and became a better artist from the process.
Joshua: For me, my imagination expanded throughout this project.
Truffld: It's not always easy working together as siblings. What have you learned about each other in building Inklings day in and day out for months?
Joshua: I learned that my sister is a really hard worker; when she's dedicated and puts her mind to something, she does it. She's cooperative and helpful.
Lauren: I've realized that we don't fuss a lot, even when we're busy packaging the game for a lot of people. And he's a great big brother!
Truffld: Starting a business requires a lot of juggling, and learning a lot of new skills all at once. What have you found to be the most challenging?

Joshua: Keeping up with the orders is the hardest. Tagging the orders, shipping, matching the orders to the customer. We also had to decide which characters to include in the game. Lauren and I each created several characters and then had to choose the final list. Then we had to figure out the game play and rules, as well as the value for each card.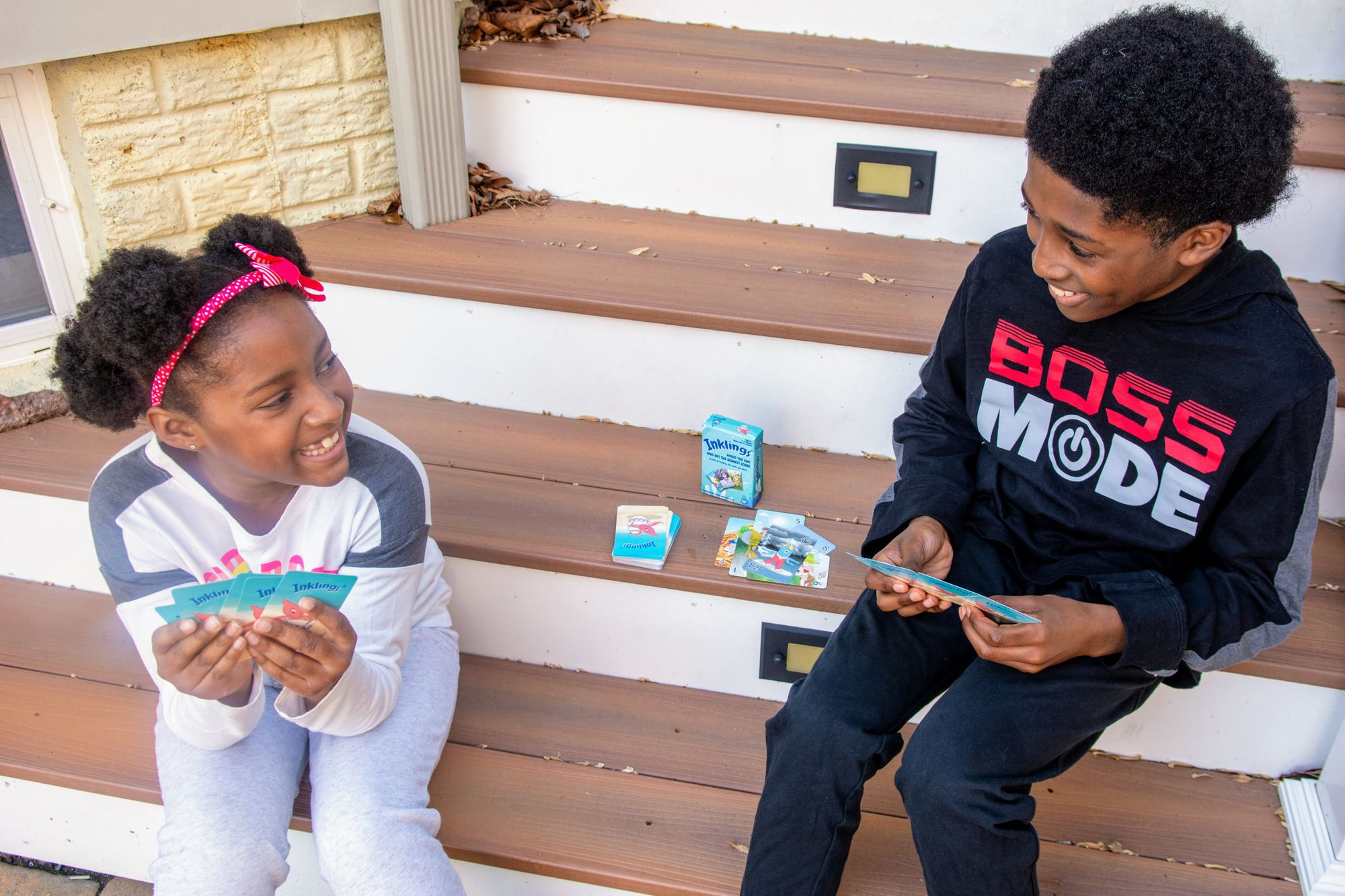 Truffld: Who are your role models that have inspired your work ethic?
Lauren: My mom and dad because they support my efforts. I look up to my big brother [Joshua] as well. And my dad because he works hard every day.
I'm inspired by Michelle Obama because she was a lawyer and first Black First Lady.
Joshua: I'm inspired by Nelson Mandela because he was the first Black President of South Africa and fought to eliminate apartheid.
Truffld:  You both seem to have build a lot of confidence from this project – what's next for you?
Joshua: I want to make a digital version of Inklings for those who can't access the physical version of the game so that it can be more easily played with friends in different locations, and they can unlock new characters.
Lauren: We want to create animated short films that can explain more about each character in the game.
Truffld: The characters in Inklings are really creative. With which character do you identify most?
Joshua: 'Lightning King' because he likes the water.
Lauren: I like the 'Dancing Panda' the most because she likes to dance and enjoys the snow.

Words of wisdom from Joshua and Lauren's parents, Craig and Shartoyea Scott Dixon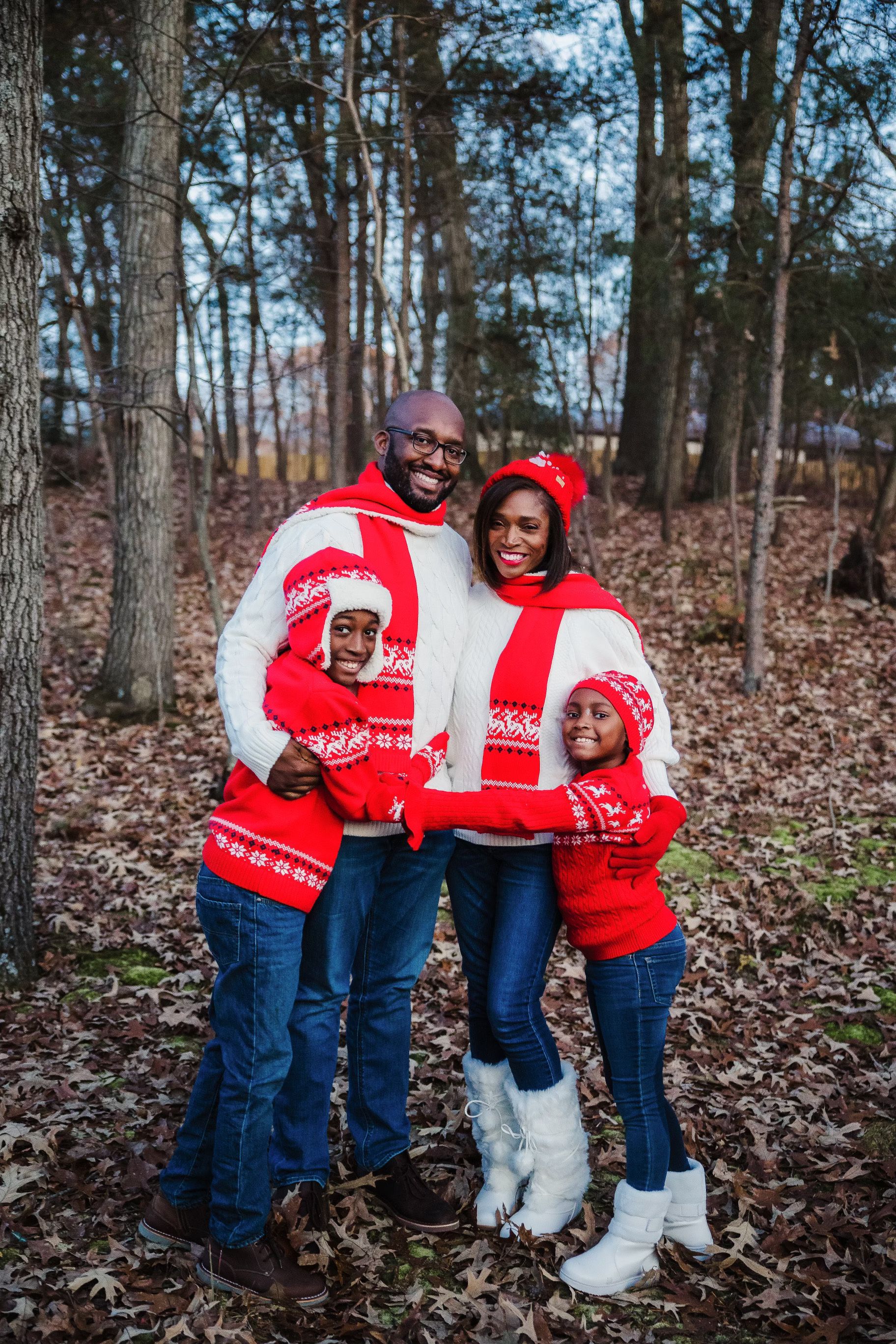 Truffld: What are you learning in general and about yourself from your children as you observe them channeling their interests into starting their own business at such a young age?
Craig and Shartoyea: We realize it's easy to say "no" to some of our kids' creative endeavors because they may cause to us what looks like a 'mess' for us to clean up. However, to truly encourage the kids, we need to say "yes" more in order to foster creativity, iteration, experimentation and growth. We also try to be patient with the kids as they learn new concepts with the business. We've had to work on explaining basic business concepts to a 2nd and 4th grader which can at times be challenging.
Truffld: What are the ways in which, over the years, you've encouraged Joshua and Lauren to think entrepreneurially?
Craig and Shartoyea: We've encouraged them to be curious and to explore. We let them know failure is okay and that it fosters growth as a learning opportunity. We don't want them to limit their imagination and since they believe they can do anything, we support them. Also, we tend to ask them questions instead of giving them answers. We want them to determine the answers to help concepts stick more.
Our first reaction was that we were glad they were finding creative ways to use their time off of their devices. We then wanted to support them and nurture their creative idea. We were excited that they wanted to pursue something that was bigger than them. It was a great opportunity to help them learn by doing. Also, we encourage them to think about ways to use the venture for good. They decided on a cause that they wanted to pursue, which was youth entrepreneurship. They are donating 5% of profits to LearnServe International.
Try to view the world through your child's eyes and remove the restrictions that sometimes come with adulthood. Most kids have a ton of ideas. It is important to support them and to help them take the concepts in their mind and bring them to reality.
Follow Inklings
Inklings IG and Learn Serve IG