Interview with Immigrant and Philanthropist, Jean Paul Laurent
Jean Paul chats with us about how his Haitian roots inspired a global mission that landed him on the front cover of Lay's chips bags everywhere.
November 14, 2020
by Victoria Oldridge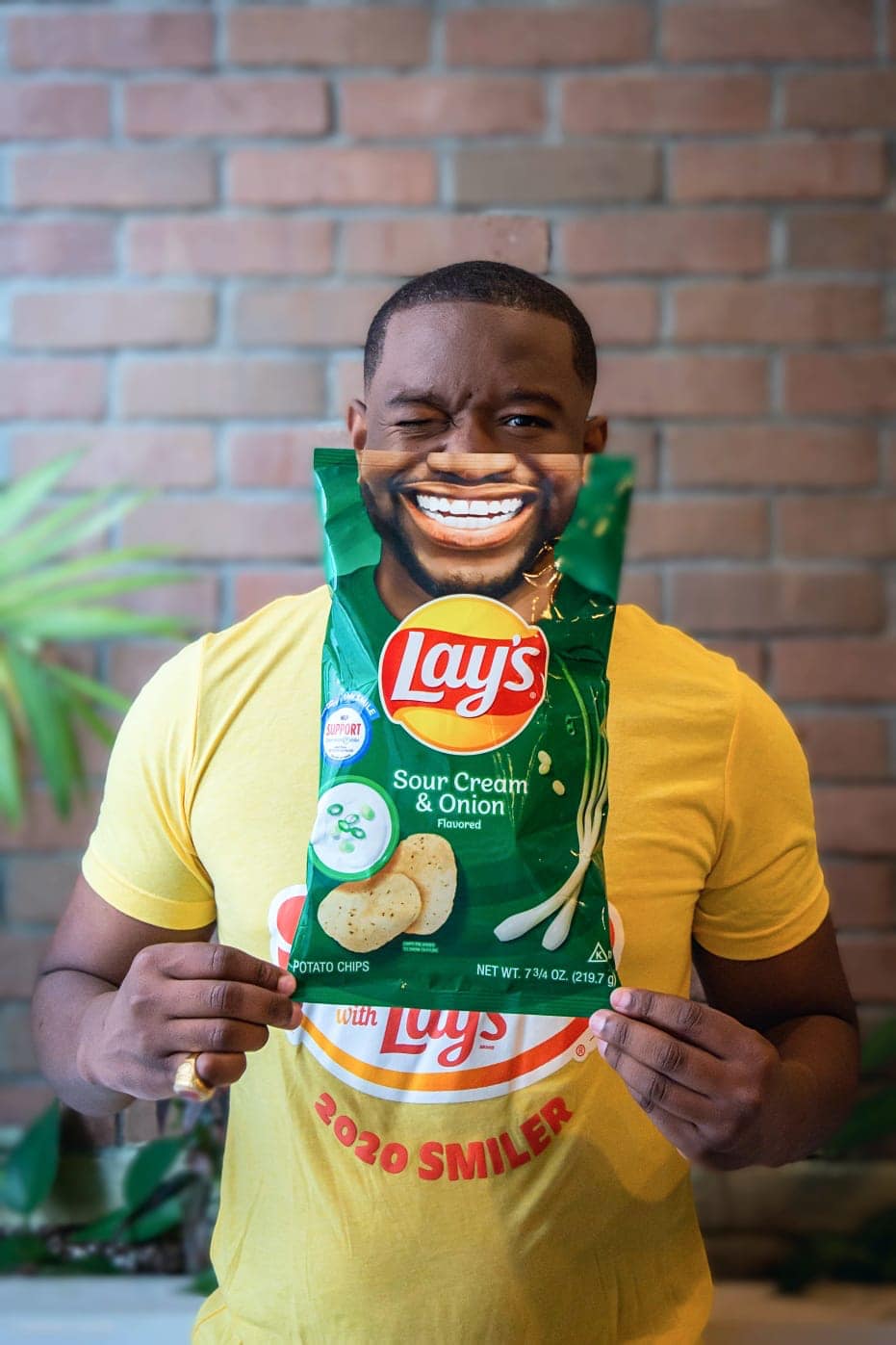 Truffld: Tell us about what galvanized your move from Haiti in 2004.

Jean Paul: It wasn't a planned move. Two uncles already in the US filed petitions for my dad twenty years before. I received notice from the embassy to submit documents for a green card just before I was 21. We didn't have to go through the many struggles that so many immigrants who come here do. Traveling to the US was my first time on a plane or leaving Haiti, so it was a surreal moment for me and my family. The same day I left Haiti was the day that the president of Haiti was ousted by President Bush. At the airport we had shootings and missed our flight and had to go on standby, and finally arrived at JFK in NY at 11pm.

Truffld: How were your initial days in the States?

Jean Paul: We just try to live the American dream in our own way. When you come to this country, the first 90 days will set the path to what kind of future you're going to have here. If you want to just have fun and not work hard and not have a vision, then that's most likely the route you're going to take. We arrived on March 9th, 2004, and the following Monday we were sitting in English courses.

Truffld: Tell us about how you landed your first job at Target, and with no English.

Jean Paul: A month after we arrived to New York, I visited Target and they asked me to apply. I couldn't even speak English for the interview -- someone there at the store was Haitian and translated. It was pure luck and they liked my personality. They thought, 'let's give this guy a shot. I think he's promising.' This was unheard of. This was my luck. I ended up being the most productive person at the store. I knew this was an opportunity for me to seize and it was always on my mind, 'I'm in this great country. I'm going to do everything in my power to achieve great things.'

Truffld: Explain how you navigated obstacles from community college to NYU.

Jean Paul: I started at community college and applied for NYU for dentistry toward a bachelor degree in dental hygiene. When people see me, they see the success but they don't know the struggle I've gone through and racism I experienced at NYU. My teachers said, 'If you can do this homework, anyone can.'

Truffld: Then the devastating earthquake happened in Haiti in 2010.

Jean Paul: Yes, and there was a lot of political tension, and so I went there the following year. I didn't have money but I had knowledge. I went to a camp destroyed near my brother's house and provided dental care for kids – we were flooded with kids and adults within five minutes of arriving. It was a very overwhelming experience and my first time back to Haiti since I had left. It was also the first time I realized the level of suffering and poverty. When I lived there it was all I knew, but after seeing all of the big buildings in NY, and a different way of life, I saw Haiti much differently.

Truffld: Sounds as though that trip was the seed that sprouted your Foundation, Unspoken Families.

Jean Paul: I was so touched because the kids were so happy to see me, and the simple, basic things we take for granted here (in the US), like a toothbrush;  they were so happy. That's when I knew I wanted to pursue this for the rest of my life, and I became the first student to launch a global dental organization.

Truffld: And you've conquered some fantastic milestones since.

Jean Paul: I registered the Unspoken Families org in 2014 when I started Columbia University. I traveled to Harvard for a summit, presented to a panel of judges, and was awarded a fellowship the next day, which led to seed funding. Pro bono lawyers filed the 501(c)(3). I've been continuing to apply to programs since then, forming partnerships.

Truffld: I think most people don't realize that our dental health is directly correlated to our cardiac and neurological health.

Jean Paul: Yes, exactly! We focus on education and prevention. You can treat a cavity today, but months down the road, that tooth can develop another cavity. Without the right knowledge, it's a continuing cycle and things become worse, so identifying leaders in global regions to implement preventive care is our mission. Our organization actually went international quickly. Iraq is one of the most successful projects we have to date.

Truffld: And how did you wind-up on the cover of Lay's chips bags?

Jean Paul:  A friend from NYU saw ads about their campaign and nominated me. I received an invite from Lay's to apply. They loved the mission, and after going through the semi-finals and finals, my smile is now on the front of the bag, and a description on the back about how we create smiles for communities around the world.

Truffld: Your family must be so proud of you.

Jean Paul: I hope so [laughs]. They haven't told me yet.

Truffld: What continues to ignite your focus on this cause?

Jean Paul: It's the kids and the practitioners in the areas we visit. Over the next ten years, my goal is to eradicate tooth decay among school children. The kids are the same everywhere I go. All facing the same thing. During screening, 60-90% have existing untreated cavities.

Truffld: You took a photo of yourself recently, holding a bunch of Lay's bags with your smile on the front, in the same Target where you landed your first job in the US sixteen years ago. Life came full circle.
Jean Paul: Not in a million years would I think something like this would happen. Because of the route I took, being authentic, and helping others, I found a lot more blessings and happiness for myself. But It's not about what I'm accomplishing. It's about how many more people are inspired to join the movement or do something themselves. My identity is tied to smiling and being happy all the time.