Q&A with Event Designer, and Endless Flair Founder, Ieasha James
If you're wondering whether it's time to leave your day job for your side hustle, this story might provide that extra push, through Endless Flair's Ieasha James' journey.
November 22, 2020
by Victoria Oldridge
Bio: Ieasha James, a Cambridge, MA native, is the Founder and Lead Designer of Boston-based event design firm, Endless Flair Events. Her dynamic and unique design style is unbridled, ranging from classical to avant-garde concept, producing celebrated and in-demand experiences, finding her niche as a creator of masterful backdrops, many of which have been featured in global publications.
A mother to five-year-old, Christian Jones, devout believer, and philanthropist, Ieasha has been recognized for her work within the city of Boston, where she is the preferred Event Designer for Congresswoman Ayanna Pressley on personal and community-based events. In 2019, Ieasha launched The Art of The Table – an exclusive gala and practicum training seminar for aspiring Event Industry Professionals.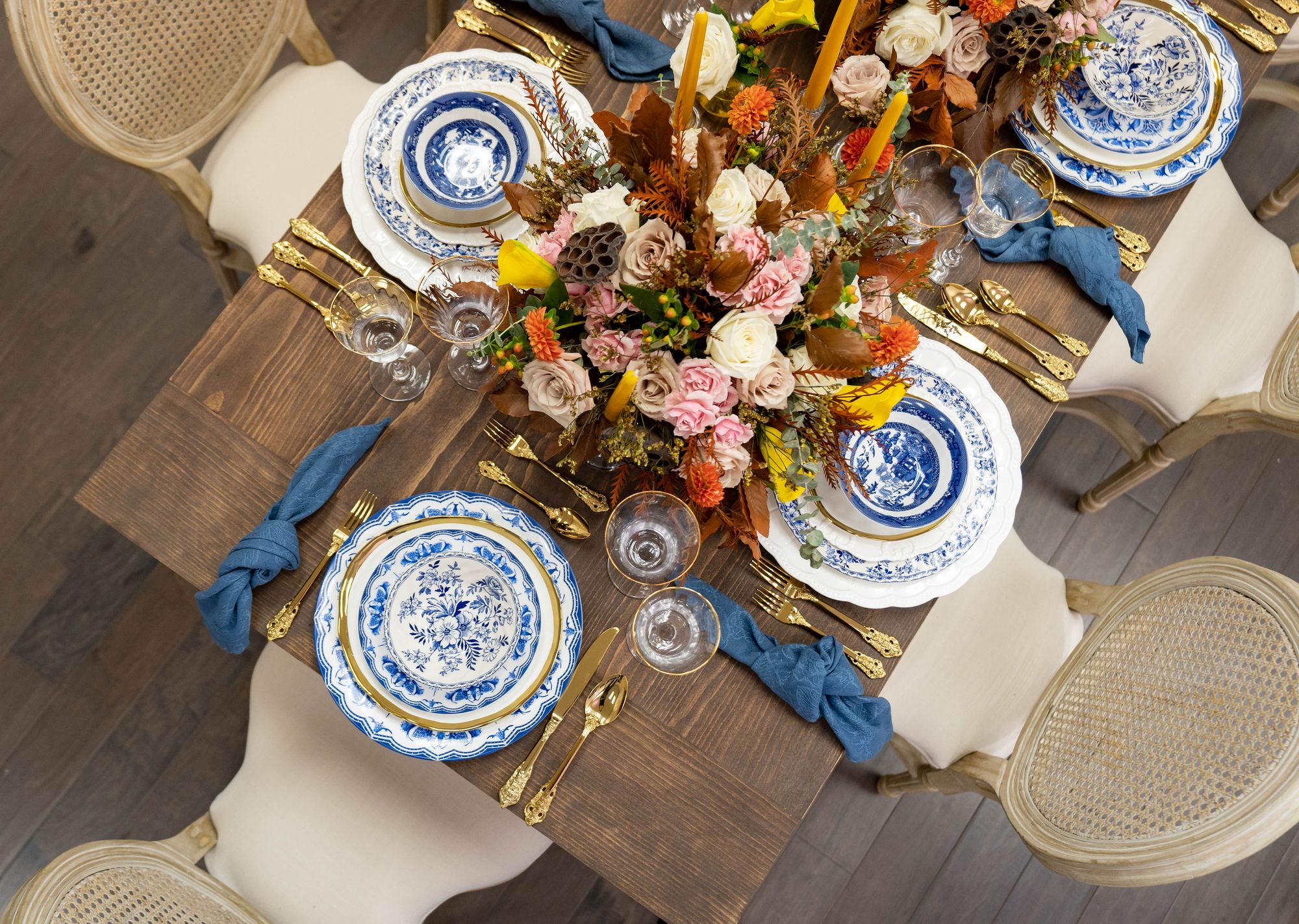 Truffld: You worked as a health worker for 17 years, and Endless Flair was your side hustle until you made it your full-time job last year. What was the pivotal point where you felt you could comfortably walk away from the security of your steady paycheck and into a new endeavor, and how did you make the transition?

Ieasha: I was out on medical leave from my place of employment in the medical services field, having been diagnosed with depression and anxiety. My work environment at the time had become very toxic and somewhat analogous to a plantation routine and system of management. As an outspoken individual, especially when it pertains to the rights of disenfranchised people and those I am entrusted to lead – I became a target. When circumstances in my place of employment forced me to go against the grain of what comes naturally – It sent me into a downward spiral. After my initial three months of FMLA (Family Medical Leave Act) expired, my manager immediately posted my position. While I could have looked for another job within the same workplace – I realized that, regardless of how much of myself I poured into someone else's venture, I would always be just a human resources line item.

Like many others who find themselves in this predicament, I was not financially ready to release the security of a consistent paycheck and health insurance. However, my faith kicked in quickly, and that gave me the courage to bet on myself and take a leap of faith toward pursuing event design – full time.

Truffld: You were diagnosed in 2019 with depression and anxiety -- afflictions that are impacting exponentially more people during the onset of the pandemic this year. After going through the symptoms, diagnosis, and subsequent therapies, what advice do you have for others facing mental health challenges?

Ieasha: What helped and continues to help me battle depression and anxiety is going by the water daily, prayer, and reciting affirmations to attract the life/thoughts I want in my life. I have set hourly alarms in my phone – each hour signifies a different claim, ranging from declarations about finances, being an inspiration to others, surrounding myself with positive thinkers and people who are uplifting – people that can speak life and energize things I may not see in myself. Most of our daily 60,000 thoughts are negative. Thus, we have to create a routine that changes the narrative. For me, listening to 'The Secret' by Rhonda Byrne, 'No Matter What' by Lisa Nichols, and 'Happiness Advantage' by Shawn Achor, to name a few have been game-changers. I am a massive advocate for skill-based therapy as it holds you accountable to do the work necessary to recover. The journey has been long but well worth it.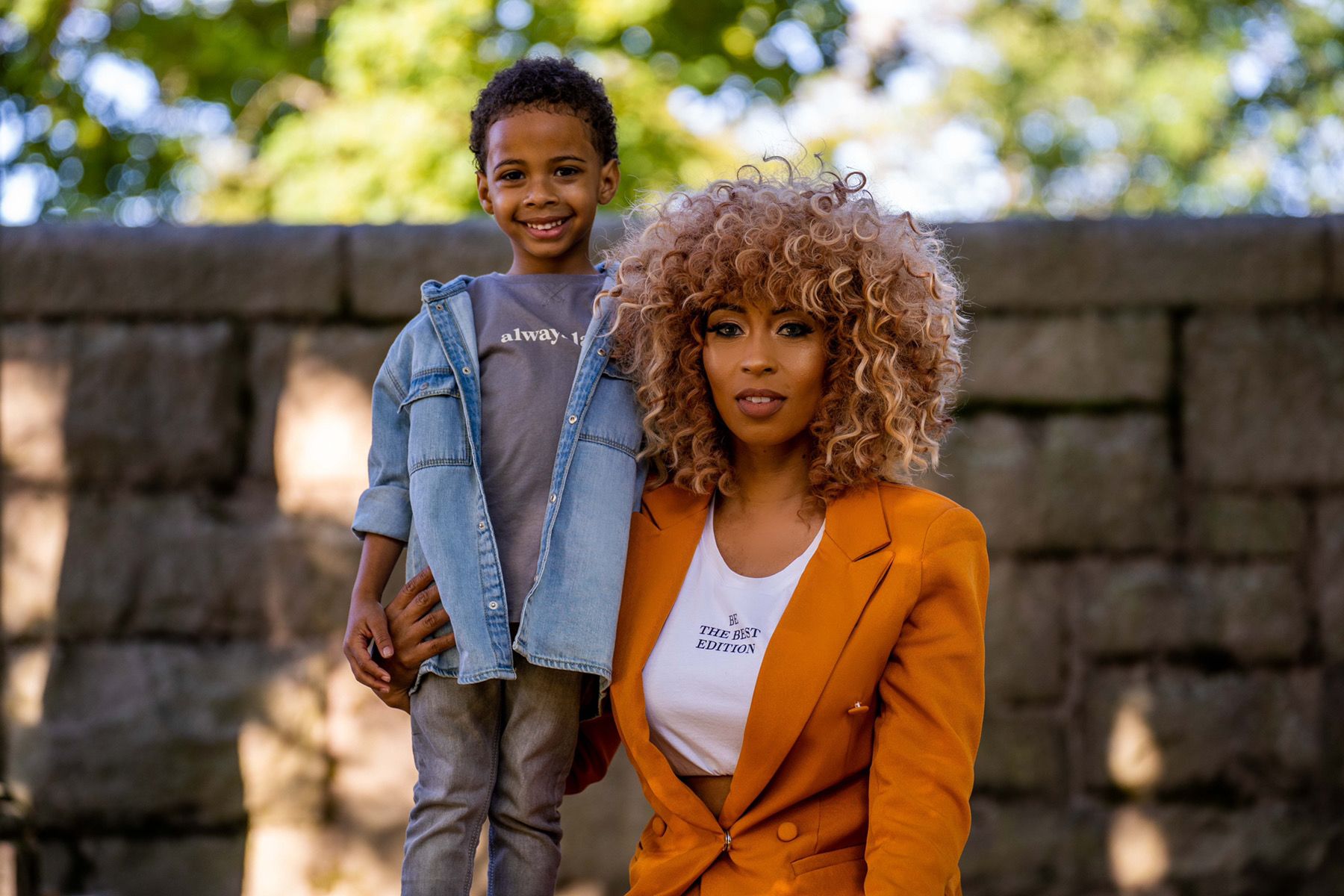 Truffld: Most early-stage companies will require a pivot at some juncture in the growth cycle, and many are forced to become creative with their offerings and value prop this year due to the drastic change in consumer behavior. What have you done with Endless Flair to adapt?

Ieasha: Right before the pandemic hit, I launched the Endless In-Home Dining service where we deliver a five-star dining experience in the comfort of your own home. We've continued to evolve our offering and push the creative to envelope by taking the private dining experience to the next level. From creating a breathtaking experience for twelve or just two, to providing our top-tier chef and complete disassemble and clean-up, we have an end-to-end solution during and post-pandemic.

Additionally, after numerous requests to mentor others in the event industry, it made sense to add another arm to my businesses, Endless Coaching, a space where I can better impart and assist those pursuing an alternate income stream.

Truffld: In what ways can we uniquely and creatively engage with family and friends during a socially-distanced holiday season?

Ieasha: I would say keep it very intimate to those you have been around during the pandemic. Something fun could be a virtual meal concept. Each family within a collective cooks similar dishes and schedules a zoom call to partake together. Each attendee can share what they are thankful for – before diving into the meal. Zoom is perfect for playing games as well as connecting with family.

Truffld: The vast majority of us are amateurs in the event/design arena. What are some manageable tools and tricks we can deploy at home that will yield maximum, memorable impact?

Ieasha: Figure out your design and layout (Pinterest may be an excellent start to get creative ideas). Dollar Tree has some great finds, believe it or not! If you can, create some simplistic floral centerpieces, or if you are allergic, pick out some pre-made themed decor. Dollar Tree and The Christmas Tree Shop are also a great resource for inexpensive ceramic plates, glassware, napkins, and flatware to create a lovely tablescape for the upcoming holidays. For my Thanksgiving table, I spent $125 on everything I needed for a simple but stunning scape for my family of 6. Etsy also has many templates to create dinner menus and place cards to personalize your design. I love to mismatch, so if I am designing a tablescape, I like to make at least 3-4 of the place settings look different.
Truffld: After nearly two decades in the corporate world and now about a year as your own boss, what have you learned about yourself?  

Ieasha: I have always been confident, but in working for myself full-time, I have discovered a new and elevated level of confidence, strength, and faith. Previously, I questioned if I could ever run my own business successfully. I preoccupied myself with thoughts of how I did not even have a degree, no understanding of the fundamentals of running a successful business or startup costs! When I silenced the chatter concerning what I did not know and did not have, and focused on my strengths, things began to work together for my good.

This has also been a season of intentional giving for me. I adopted a family of 11 and committed to providing for them until they get back on their feet. We were created with a purpose, and I believe our core self comes full circle when we can transfer the blessings bestowed upon us to others. I can honestly say this has been one of the best years of my life, all because I decided to bet on myself and find my happy place again!